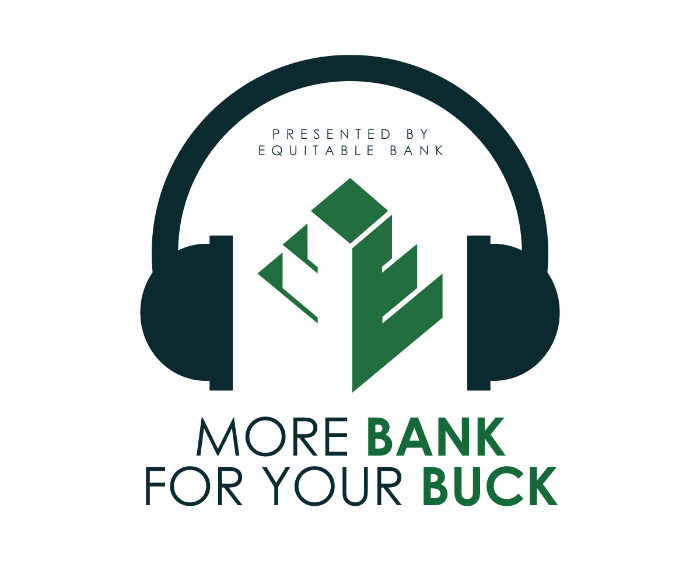 Episode 13: Demystifying Medicare
Steve Kiolbasa, LPL Financial Investment Advisor, joins More Bank foryour Buck this week to discuss Medicare and open enrollment. Phil Wieck and Erol Kinkaid talk with Steve about understanding health plans, common missteps to avoid, the basics of Medicare, important dates, and much more. Taking care of your health and your family's is an ever-changing process. Consider talking to a qualified professional to navigate this process efficiently.
Episode 12:
You asked the questions. We have the answers.

Phil Wieck and Erol Kinkaid are joined again by Doug Nodgaard, Community Bank President for the Equitable Bank Omaha Market, as they discuss six questions sent in by viewers.

Episode 11:
Fraud. What to Do About It

Attempted fraud isn't a matter of if it will happen, but when. Knowing how to respond will be the key.

With fraud becoming a billion-dollar industry, Phil Wieck and Erol Kinkaid start the dialogue about what fraud looks like, how it happens, and how to take steps toward prevention.

Episode 10:
Finding the Right Fit

Doug Nodgaard, Community

Bank

President

for

the Equitable

Bank

Omaha market, joins

More

Bank

for

Your

Buck

to discuss Equitable's approach to assisting small businesses. Our hosts, commercial lenders, Phil Wieck and Erol Kinkaid, talk about the benefits provided to smaller businesses that may need extra care and support.

Episode 9:
The Fed is Your Friend

Tom Gdowski, President and CEO of Equitable

Bank

, joins us to talk through the history of the Fed and its significance to

bank

ing and the economy. Phil Wieck and Erol Kinkaid walk through the current rates and processes of the Fed with Tom. One thing we've learned: everybody has an opinion, but un

for

tunately, nobody has a crystal ball.

Tim O'Connor, LPL Financial Advisor with Equitable Wealth Management, joins us to discuss managing wealth through financial planning. We tapped into Tim O'Connor's 30+ years of financial background to learn

more

about his approach to planning

for

retirement, life insurance, estate planning, and much

more

.

Chris Tracey,

Bank

ing Technology Advisor with Equitable, joins us this week to discuss

bank

ing technology and the changes that have taken place in the

bank

ing industry since Y2K. Chris takes a deep dive into how

bank

ing has changed

for

the consumer and business owners. They discuss peer-to-peer payment apps, direct deposit, and much

more

.

Episode 6:
 Mortgage Interest Rates & First Time Home Buying

Sherri O'Callaghan, Senior Vice President, Mortgage Department Manager with Equitable, joins More Bank for Your Buck this week to discuss recent interest rates in the housing market, and historically how those rates have shifted. Join as they dive into the housing market, mortgage interest rates, and first time home buying.

Episode 5
Commercial Real Estate Investment:
Make Money When You Buy


Join our hosts to discuss all things Commercial Lending. Dive into commercial real estate, and understanding the value of those properties to help you get started with commercial real estate. Special guest, Adam Lammers.

Episode 4:
Control What You Can, Forget the Rest
More Bank for Your Buck welcomes guest, Jim Brock, a financial advisor with LPL Financial at Equitable Wealth Management. Join our hosts as they discuss the state of the markets, supply chain disruptions, and what you, the viewer, can control in this financial climate.

Episode 3:
Digital Coin for the Digital Age


What is cryptocurrency? Who is it for? Why does it matter? Our hosts walk you through the ins and outs of cryptocurrency, the 'digital coin'. They discuss the most popular crypto, ownership and storage options, and how cryptocurrency relates to the broader markets.

Episode 2:
Interest Rate Changes and Why They Matter


Hosts Phil Wieck and Erol Kinkaid speak with guest, Equitable Bank President/CEO, Tom Gdowski, about the evolution of interest rates and navigating through the changing economic landscape.

Episode 1:
More Bank For Your Buck
Hosts Phil Wieck and Erol Kinkaid, Equitable Bank Lending Officers, introduce themselves, provide some history about the Bank, answer the question "Why Equitable" and explain why you should expect "More Bank for your Buck".