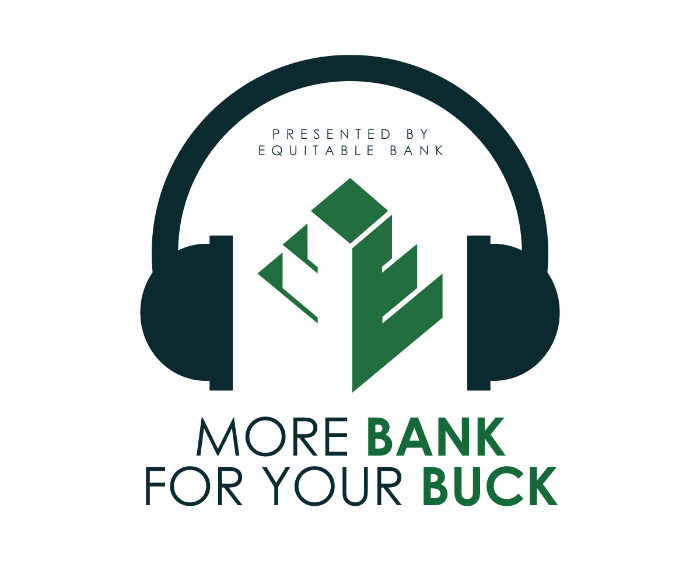 Episode 6:  Mortgage Interest Rates & First Time Home Buying
Sherri O'Callaghan, Senior Vice President, Mortgage Department Manager with Equitable, joins More Bank for Your Buck this week to discuss recent interest rates in the housing market, and historically how those rates have shifted. Join our hosts, Phil Wieck and Erol Kinkaid, this week as they dive into the housing market, mortgage interest rates, and first time home buying.




Episode 5
Commercial Real Estate Investment:
Make Money When You Buy
Join our hosts to discuss all things Commercial Lending. Dive into commercial real estate, and understanding the value of those properties to help you get started with commercial real estate. Special guest, Adam Lammers.

Episode 4:
Control What You Can, Forget the Rest


More Bank for Your Buck welcomes guest, Jim Brock, a financial advisor with LPL Financial at Equitable Wealth Management. Join our hosts as they discuss the state of the markets, supply chain disruptions, and what you, the viewer, can control in this financial climate.

Episode 3:
Digital Coin for the Digital Age


What is cryptocurrency? Who is it for? Why does it matter? Our hosts walk you through the ins and outs of cryptocurrency, the 'digital coin'. They discuss the most popular crypto, ownership and storage options, and how cryptocurrency relates to the broader markets.

Episode 1:
More Bank For Your Buck
Hosts Phil Wieck and Erol Kinkaid, Equitable Bank Lending Officers, introduce themselves, provide some history about the Bank, answer the question "Why Equitable" and explain why you should expect "More Bank for your Buck".