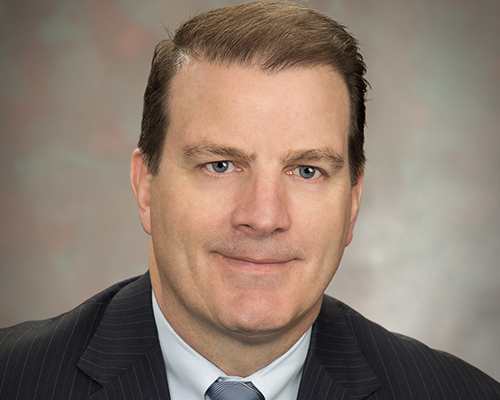 Tom Gdowski
Grand Island, NE

Dave Richardson
Grand Island, NE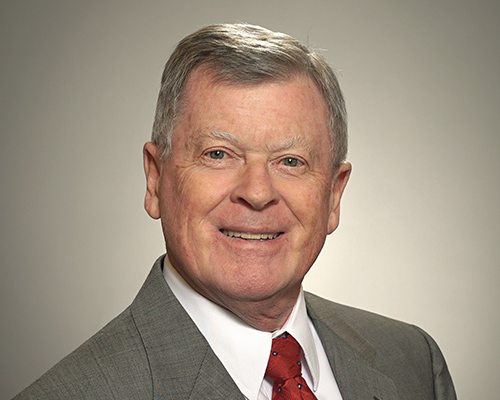 Bill McLellan
Grand Island, NE
Paul Sullivan
Grand Island, NE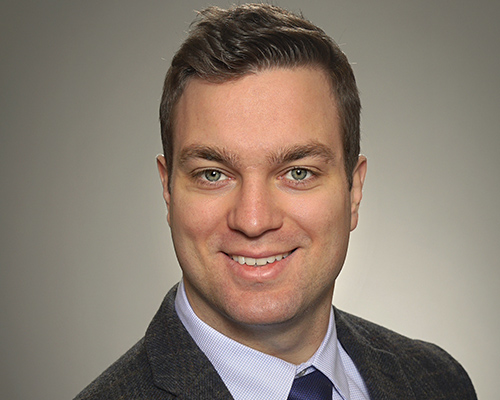 Andy Gdowski
Grand Island, NE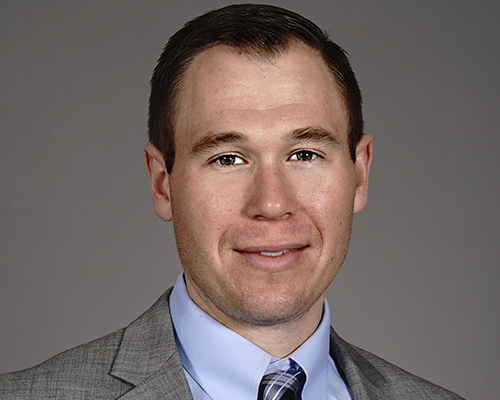 Phil Wieck
Grand Island, NE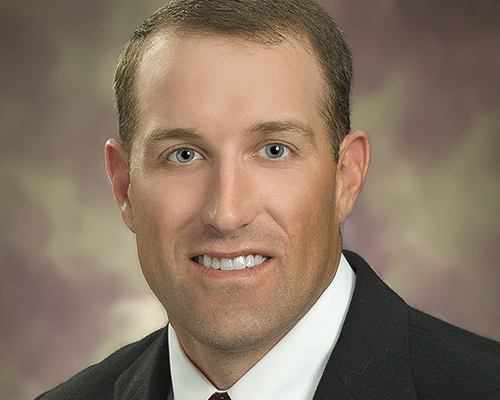 Levi Fisher
North Platte, NE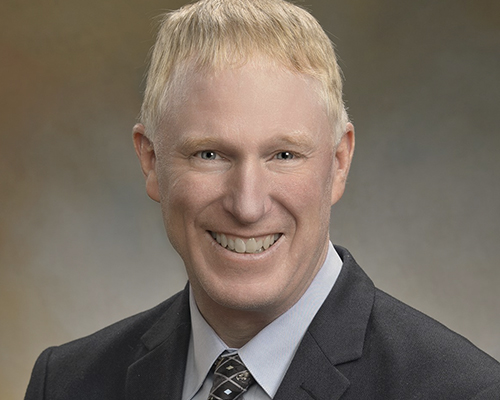 Chad Johnston
North Platte, NE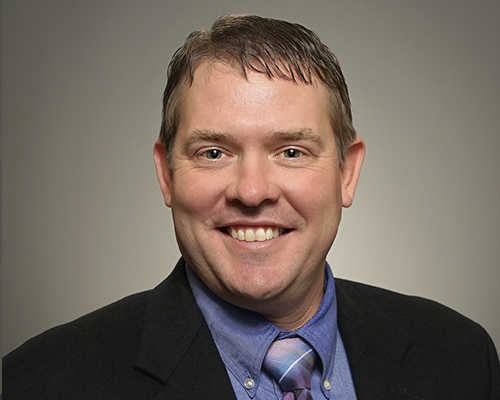 Shad Lantis
North Platte, NE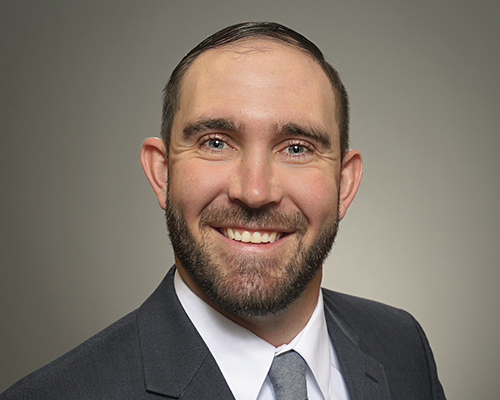 Shane Weaver
North Platte, NE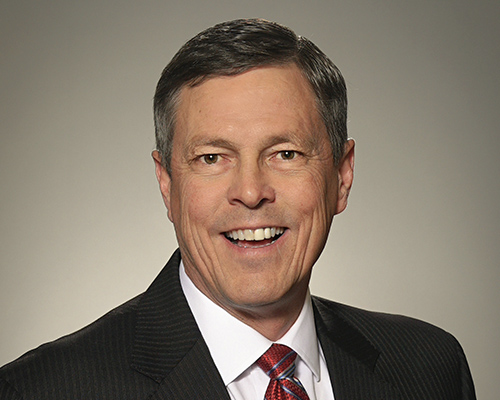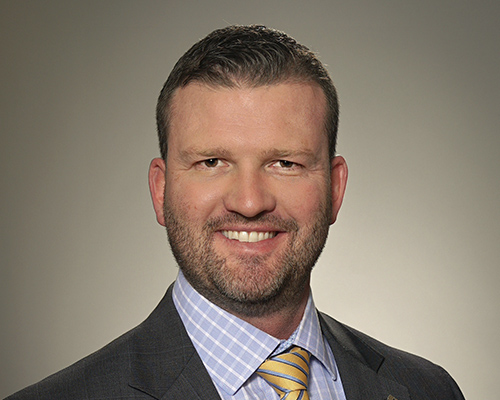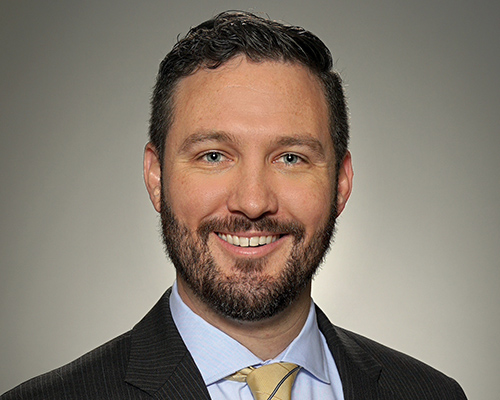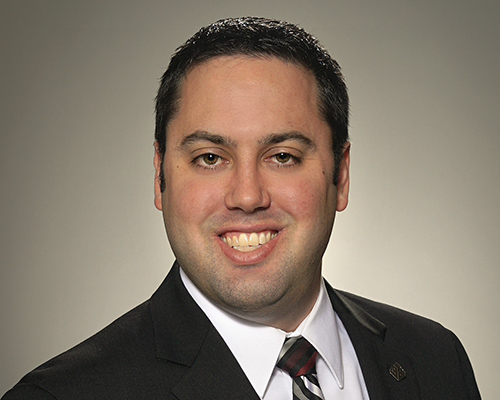 Whether your business is large or small, well-established or an endeavor-in-the-works, you need trustworthy expert advice, accessible borrowing options, and smart financial products. 
Let our Equitable Bank's Business Team be part of yours!
Meet Our Business Team Members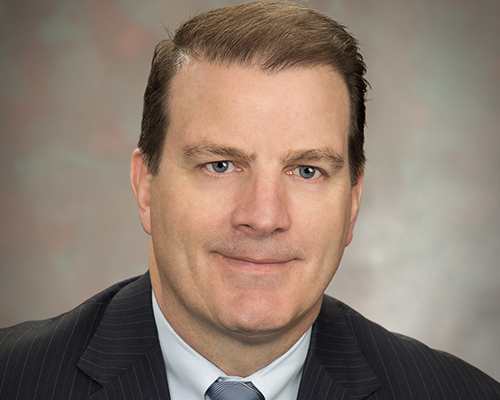 President/CEO 


Grand Island Business Team
Community Bank President/CLO
Grand Island Business Team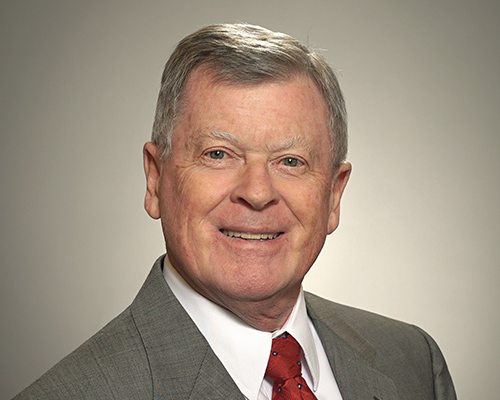 Business Development
Officer


Grand Island Business Team
Ag Lender



Grand Island Business Team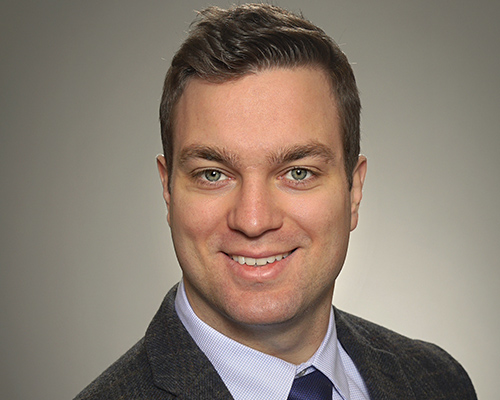 Commercial Lender
Credit Card Specialist

Grand Island Business Team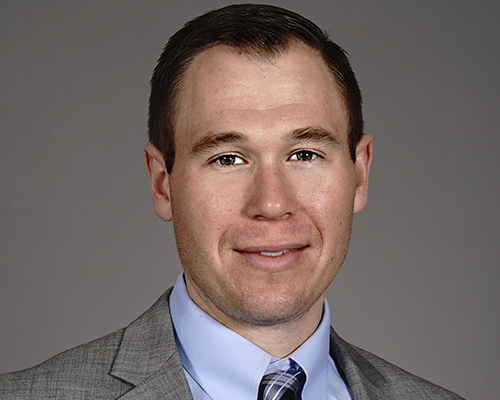 Grand Island Business Team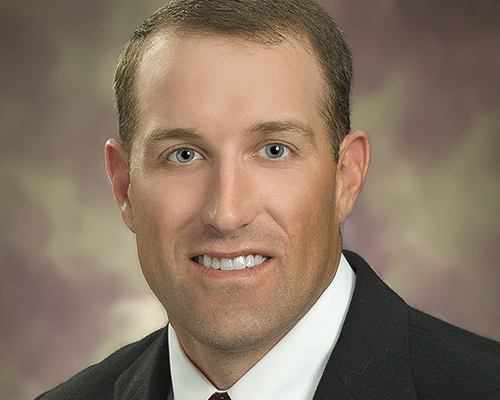 North Platte Business Team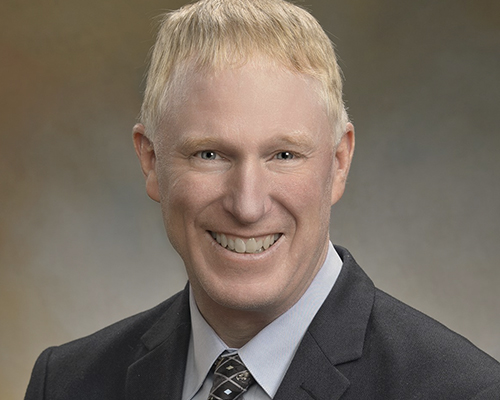 North Platte Business Team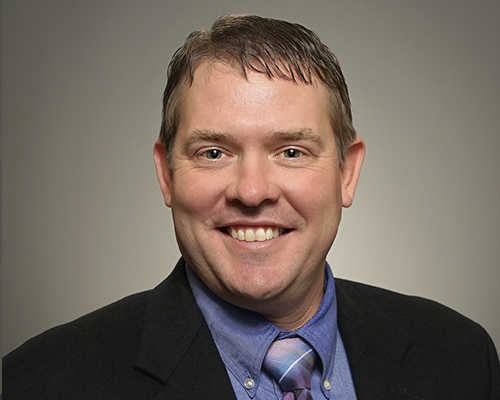 Shad Lantis

North Platte Business Team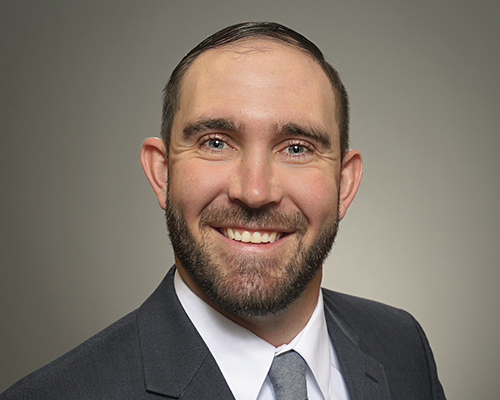 North Platte Business Team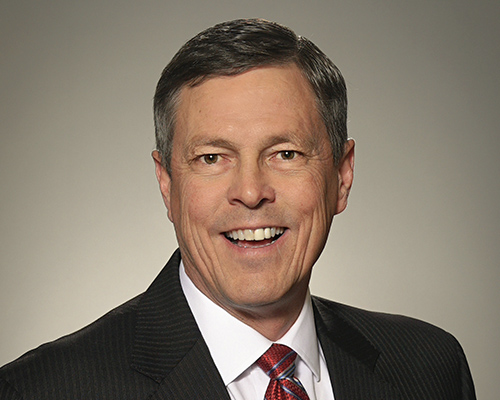 MLO #472828

Omaha Business Team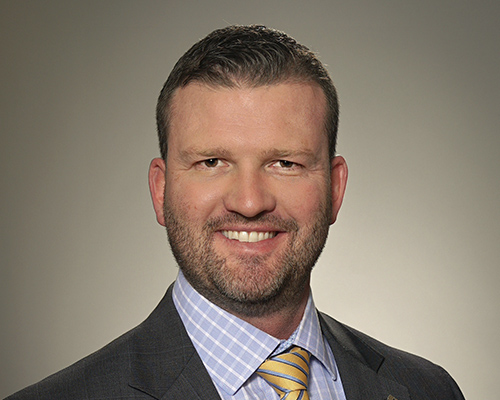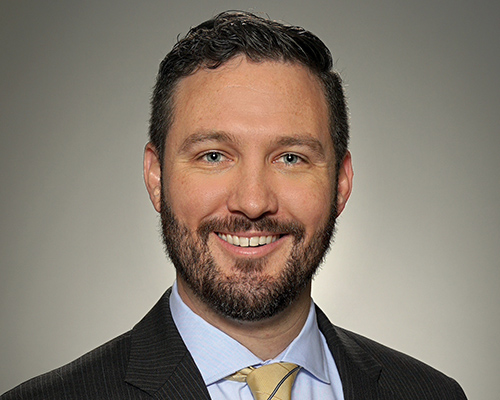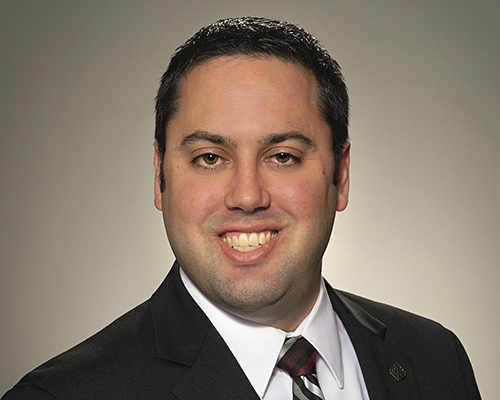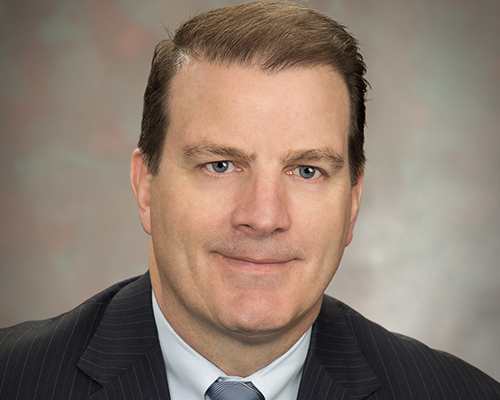 Tom joined Equitable Bank in 2005. With over 35 years in the banking and financial services industry, he strives to share his considerable business expertise with others. Tom received his Bachelor of Science degree from the University of Nebraska – Lincoln and also completed the Graduate Schools of Banking. 
Tom serves on the Board of Directors for the Community Redevelopment Authority of Grand Island, Heartland United Way, Grand Island Public Schools Foundation, Economic Development Growth Foundation and Equitable Bank. Tom and his wife, Becky, have 2 sons.
Dave joined Equitable Bank in 2005. He participated in a Bank Management Trainee program directly after receiving his Bachelor of Science degree from University of Nebraska – Lincoln, so he is familiar with every aspect of banking. Dave graduated from the Commercial Lending School of Banking and the Ag Lending School of Banking. His strong Ag/Business background helps him relate to the needs of his customers. Dave is the past Chairman of the Heartland United Way Board of Directors and the past President of Kiwanis Club of Grand Island. He also serves as the Chair for the Trinity Lutheran Church Board of Stewards and the Heartland Lutheran School Board. Dave and his wife, Rachel, have 3 children.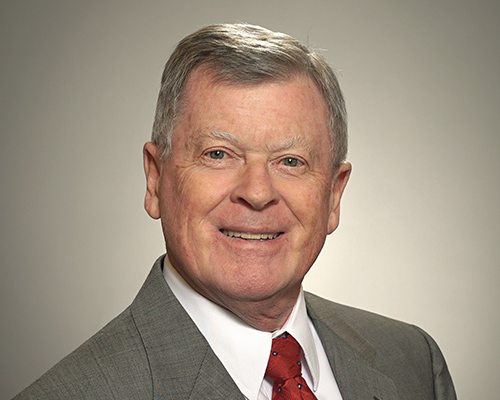 Having spent the last 40 years in banking, Bill brings a wealth of experience to the Equitable Team. Bill received his degree from the University of Nebraska – Kearney and completed the Nebraska Banker's Association Advanced School of Banking. Whether you're just starting a business or looking to streamline your current process, Bill can help tailor a banking solution to meet your needs. A lifetime resident of Grand Island, Bill served as board president for the St. Francis Foundation and the Housing Development Corporation and previously served on the finance committee at Resurrection Church. Bill and his wife, Jannan, have 2 married daughters and 5 grandchildren.
Paul brings 13 years of banking knowledge and extensive ag experience to our Equitable Bank team. Before joining the banking world, Paul ran an Ag operation feeding cattle and running a cow herd near Doniphan. He is a graduate of the Colorado Schools of Banking and received a Bachelor of Science degree from the University of Nebraska – Lincoln.  Paul is a member of St. Ann's Church and a commissioner for the Hall County Housing Authority. He and his wife, Amanda, have a son and a daughter and reside outside Alda. Paul enjoys working on their acreage and spending time with his family.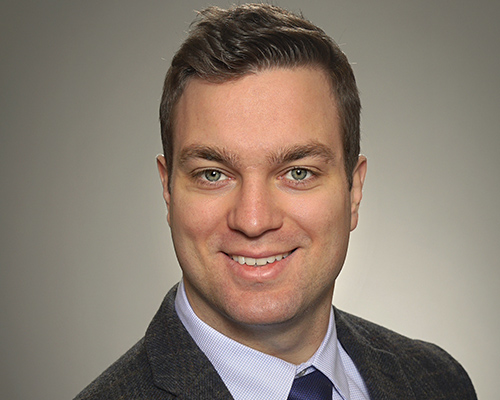 Andy joined Equitable Bank in 2016 and brings a diverse skill set to the retail and commercial sides of the bank. After graduating from the University of Nebraska-Lincoln he began his career managing a merchant service business with clients all throughout the state of Nebraska. Andy was raised in Grand Island and is passionate about serving the Grand Island community. Andy has served for 3 years on the Grand Island Railside BID Board, is a current member of the Grand Island Chamber of Commerce Young Professionals Group and serves on the GIPS Business and Commercial Advisory Board. Andy and his wife Abbie enjoy summer days at the lake, cheering on the Huskers, and traveling when possible.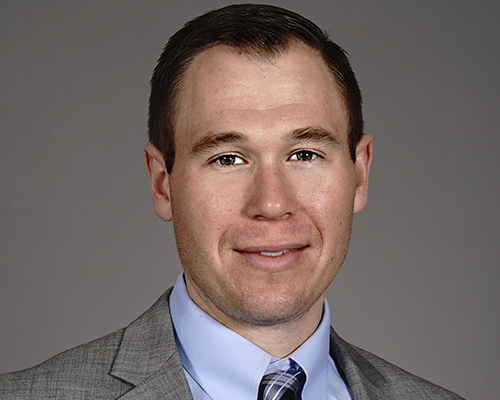 Phil joined Equitable at the beginning of 2020 and brings to the team over 5 years of Ag lending experience in the Grand Island market. He graduated from the University of Nebraska-Kearney and the College of Commercial Credit. He also holds a Nebraska Real Estate Broker's license. He is a Hope Harbor board member, serving as past board president, and serves as a volunteer auctioneer for several non-profit organizations. He and his wife, Britni, have a son and daughter and resides in Grand Island.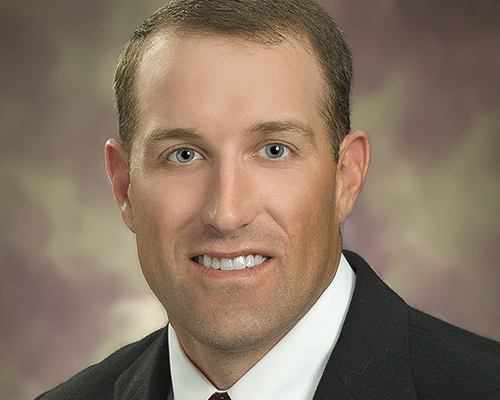 Levi joined Equitable in 2005. He has over 18 years of banking experience with a strong emphasis on Agriculture. His knowledge of Ag Finance gives him the ability to find loan solutions to meet customers' needs. He received his Bachelor of Science degree from Chadron State College. Levi serves on the Boards for the MidPlains Community College Foundation and the Lincoln County Cattlemen. He is also a Director on the Equitable Financial Corp. and Equitable Bank Boards.  In his free time, he likes to participate in rodeos and spend time with his wife, Keri, and their 2 daughters.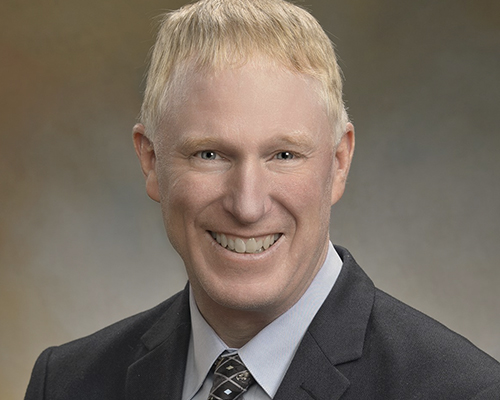 Chad has been involved in banking for the past 27 years, primarily as an ag lender. He brings a wealth of knowledge and experience in agriculture with him. Chad graduated from the University of Wyoming with a bachelor's degree in Finance and also earned a diploma from the Colorado Graduate School of Banking. If you are looking for a trusted advisor who knows agriculture inside and out, come see him. Chad currently serves as the Chairman of the Nebraska Independent Community Bankers, where he is also on the Executive and Legislative committees. Chad enjoys rodeos, chasing his kids to their sporting events, and working on the ranch.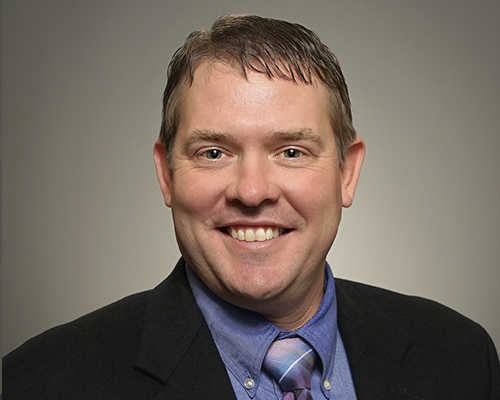 Equitable Bank Ag Lender, Shad Lantis, is a native of Lincoln County and was raised on a ranch north of Hershey. His family was involved with the cattle industry and operated a livestock equipment business for many years. He received his Bachelors Degree in Ag Business from the University of Wyoming. Shad brings great experience both in and out of the bank to give the level of excellence you expect. He worked as a lender for several years in addition to working for Schaffer Cattle Company. Shad and his wife, Megan, have two children. When he is not chasing around the kids, he enjoys rodeos, all the aspects of ranch living, being outdoors, and of course Husker football. We are very excited to have Shad on the Equitable Bank team.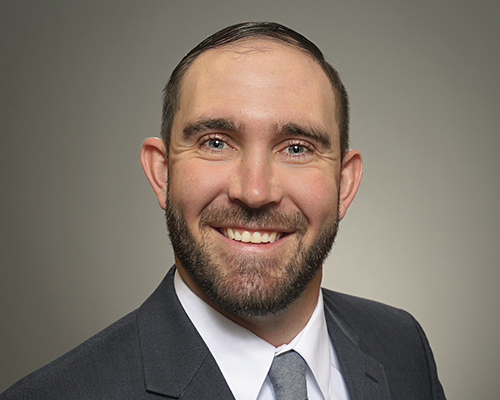 Shane joined the Equitable Bank Team in 2018. He uses his knowledge and experience to help guide customers through the lending process. He received his Bachelor's Degree in Ag Economics from the University of Nebraska – Lincoln. Shane is a North Platte native and is excited to be back in his home community after several years working in Eastern Nebraska and Northern Colorado. Shane and his wife, Kathryn, have one daughter, Olivia, and are expecting another daughter in November 2020. Outside of the bank, Shane is an avid outdoorsman and can be found in the field hunting or on the water fishing as often as possible.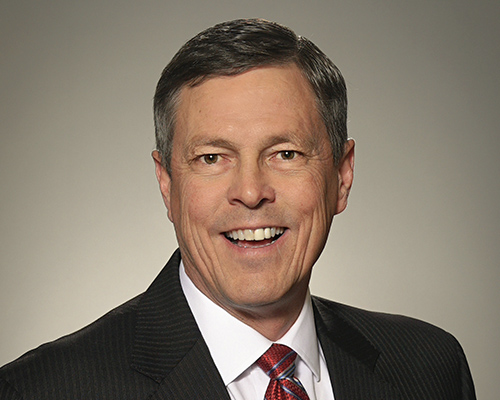 Doug is an Omaha native with 36 years of banking experience. Doug has been active in the Nebraska Bankers Association, serving as an instructor and committee member of the NBA's Credit Committee and Education committee. He is also a graduate of the NBA's 2010 Leadership Class. Doug and his wife Julie have two grown sons, Kyle and Alec, and two grandchildren. Doug is a graduate of Wayne State College, is a past President and Board member of Omaha Morning Rotary and in 2017, was inducted into Omaha South High School's Hall of Fame. Possessing a great deal of local business knowledge, Doug continues to help Equitable Bank and its customers grow. He's very proud to represent a local Community Bank in Omaha. Equitable Bank customers will enjoy Doug's "golden rule" approach to banking as he treats others the way he likes to be treated.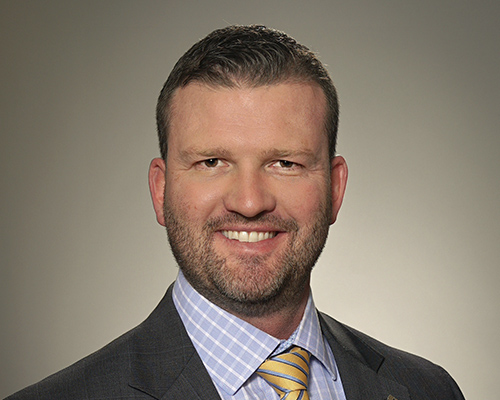 Equitable is pleased to include Adam Lammers on our Business Team. Adam brings more than 25 years of banking experience – mainly from the Omaha area – to our team. With his vast business knowledge, he is able to provide the solutions you may be looking for to help develop your business. Adam is a graduate of the University of Nebraska – Kearney and is currently attending the School of Banking program in Boulder, Colorado. He and his wife have 2 children, a daughter attending UNO and a son in his senior year of high school, and they live in Gretna. Adam enjoys jumping on a mountain bike trail from time to time, but most of his free time is spent following his kids and their activities.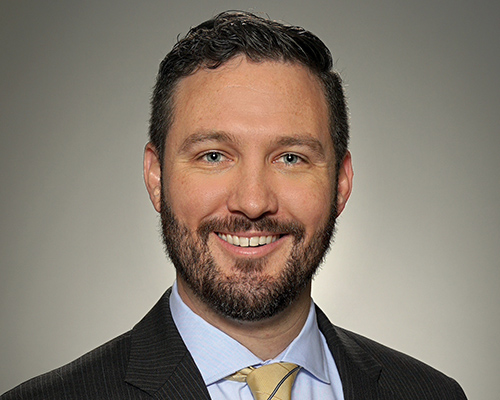 Erol brings a wealth of banking knowledge to the Equitable Business Team.  He began his banking career on the retail side of the business, managing banking teams in Kansas, Minnesota and Nebraska.  Erol is passionate about his community, his family and his faith and spends a great deal of his time volunteering at church where he currently serves as a member of Session as a Ruling Elder. He is a past board member of Heart Heroes (a non-profit that provides support to families and children affected by congenital heart defects), serving as Board President for 3 years.  A graduate of Baker University and the Nebraska Bankers Association Leadership Program, Erol is proud to be a community banker and believes relationships are far more important than any transaction.  He and his wife, Staci, have 1 daughter and 2 sons.  Erol is a fan of Kansas basketball and is also quickly becoming a fan of Husker football.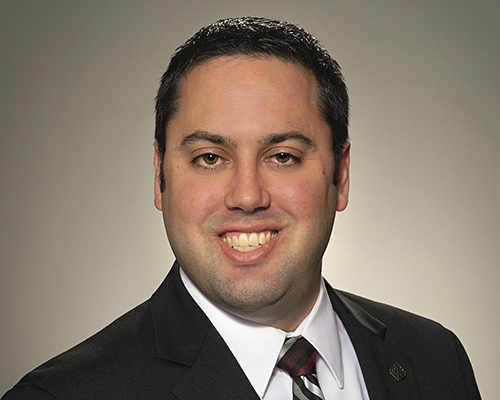 DJ joined Equitable Bank with 10 years of banking experience within the Omaha area. He has spent time on both the retail and lending side of banking so he knows a little of everything banking-related.  DJ is a graduate of the University of Nebraska – Omaha. He and his wife, Kayla, have 2 daughters and live in Elkhorn, NE. In his free time, he enjoys golfing, playing hockey, and spending time with family and friends.